Sulphur dioxide (SO2) analyzer for monitoring the So2 Levels in ambient. It applies UV fluorescence technology recommended by US EPA as federal reference method for trace level SO2 measurement of AAQMS.
Key Features:
• Compliance with US EPA reference method
• Various outputs include Ethernet and RS232
• User friendly interface with large screen
• Continuous system diagnosis with alarm
• Multi-tasking software allows viewing test variables while operating
• Temperature and pressure compensation
• Internal data logging with 1 min to 365 day multiple averages
• Critical orifices provide flow stability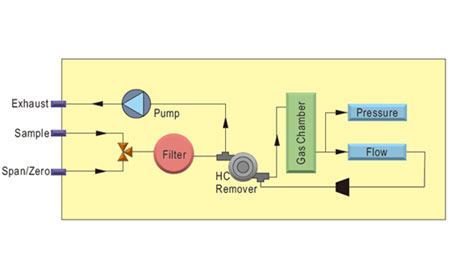 Principle:
Tripurari Enterprises Instruments measures the intensity of the characteristic fluorescence released by SO2 in an ambient air sample contained in the gas chamber when the air sample is irradiated by ultraviolet light passed through the chamber.